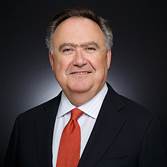 Gary W. McCracken

President
416.363.8900 x222
After more than 25 years in the Executive and Board search profession, Gary has personally executed successful assignments across a very broad range of industries and settings. He has recruited senior Executives and Board Directors for organizations of every size, including inaugural CEOs, senior management teams and even entire Boards of Directors for newly formed entities. He is as attracted to and effective working with young, rapidly changing businesses, as he is with more established organizations dealing with team development and succession issues.
Gary's search practice is now limited to Board recruitment and related consulting, and only select "special situation" Executive recruitments.
In his last corporate role prior to entering the search industry, Gary was an Executive Vice President with Barclays, with corporate and operating responsibility for its core business in Canada, delivered through eleven fully-staffed corporate offices located across the country. Gary also held executive responsibility for Barclays' Canadian Real Estate Finance and Equipment Finance Divisions.
In addition to volunteer service on Not-for-Profit Boards and Board Committees (Member & Chair), he enthusiastically participated in their fund-raising campaigns, made related direct personal financial contributions and provided pro-bono Board Director search services to those organizations.
Gary holds an MBA degree from the Ivey School of Business at Western University, in addition to an Economics degree, also from Western University.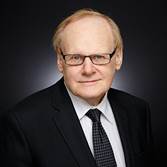 An Associate Partner since 2003, Bob acts as both a confidante and valued advisor, both in general and particularly on urban planning, development and related city building activities and issues.
Bob is best known these days as the principal of R. E. Millward & Associates, a highly respected Toronto-based consultancy providing development and planning services to investors, developers, businesses, municipal governments and community groups. However, prior to founding R. E. Millward & Associates, Bob spent almost a decade as Toronto's Commissioner of Planning and Development, in which capacity he was actively involved in all aspects of policy formulation, project management and economic development in Toronto. During his term as Commissioner, Bob was the City of Toronto's chief strategist and negotiator, successfully dealing with city building issues at the conceptual, administrative, political and technical levels in conjunction with major development projects such as BCE (now Brookfield) Place, the CBC Centre, the Metro Toronto Convention Centre and the Air Canada Centre, to name a few.
Bob also served as Director of the Central Core and Waterfront Division of the former Toronto Planning & Development Department and Director of Planning for the Toronto Housing Department. A native son of upstate New York, prior to relocating to Toronto in the late 1970s, Bob was Director of Planning for Staten Island, NYC and held other positions in New York City's Department of Planning and Development.
One of Canada's most accomplished authorities on land use policy and a Full Member of the Washington, DC-based Urban Land Institute (ULI) since the mid-1980s, in 2013 Bob was appointed as ULI Toronto's inaugural Executive Director.
A long-time member of the Canadian Institute of Planners, in 2007 Bob was elevated to Fellow status (FCIP) — the highest honour that can be bestowed by the Institute — in recognition of his outstanding career which, in the words of the Institute, has seen achievements with "professional implications Canada-wide and beyond." Bob is also an active contributor to the Toronto Board of Trade where he is a member of the Infrastructure Committee and a past Chair of the Planning and Development Committee.
Bob holds a Masters Degree in Urban Planning from New York University and a BA from the University of Rochester, N. Y.