Gary McCracken
Robert Millward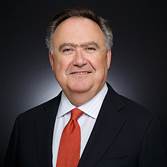 Gary McCracken
President & Senior Client Partner
416.363.8900 x222
A broadly experienced search consultant, Gary has executed search assignments for virtually all "C-suite" management positions, and their direct reports, across a comprehensive range of industries and organizations. He has recruited senior executives and Board Directors for public companies, public sector utilities and charitable organizations, as well as numerous inaugural executives - including CEOs and even entire Boards of Directors - for newly formed companies and other organizations. He is as comfortable and effective with young, rapidly changing businesses, as he is with more established companies dealing with team development and succession issues.
A self-proclaimed "recovering banker", in his last role prior to the executive search industry, Gary was an Executive Vice President with Barclays Bank of Canada and ran Barclays' core Canadian operations, delivered through eleven (11) fully-staffed branch offices across Canada. He additionally held executive responsibility for the Toronto-based Real Estate Finance and Equipment Leasing businesses, as well as Barclays' investment in a heavy equipment captive finance company.
Gary has served as a volunteer Board Member on charitable Boards and enthusiastically participated in their fund-raising campaigns, in addition to providing personal financial contributions as well as pro-bono Board Director search services.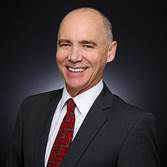 Paul Bruner
Senior Associate Partner
416.363.8900 x225
Paul is a highly talented executive search consultant with more than a decade of experience leading executive search assignments in most corporate functional positions, across a wide variety of industries, in addition to a number of professional positions in institutional settings.
Paul is also a seasoned operating executive, having enjoyed personal success in everything from respected multinational organizations through to venture capital / private equity backed start-ups. Having hired hundreds of people and built winning teams in numerous settings, Paul knows, from firsthand experience, the critical importance of recruiting the "right people" - the most qualified candidates for your role and circumstances, people who fit with your culture, share your values and vision, and possess the talent, energy and enthusiasm to make it a reality.
Paul began his business career with Accenture, working on strategy and information systems projects in the advertising, brand management, professional services, manufacturing and distribution sectors. Later, as an entrepreneur, he co-founded and ran successful businesses in the real estate development, hotel, technology and human resource sectors. In each case, great people and outstanding service were the cornerstones of success.
Today, Paul employs his skills and considerable experience on behalf of clients in sectors including health care / human services, real estate, energy, environmental, finance and technology. His clients rely on his broad perspective, strategic thinking, sound judgement and straightforward communication to help them make the best hiring decisions. An avid tennis player, skier and golfer, Paul spent many years coaching children's hockey and soccer. Over the course of his career, he has also contributed to numerous charities and is a committed advocate for environmental sustainability.
Paul holds an HBA from the Richard Ivey School of Business at the University of Western Ontario.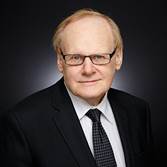 An Associate Partner since 2003, Bob acts primarily as an advisor to the firm, keeping us abreast of planning, development and urban design related activities and issues, as well as occasionally assisting with related search assignments. He is best known as founder and principal of R. E. Millward & Associates, a respected Toronto-based consultancy providing development and planning services to investors, developers, businesses, municipal governments and community groups.
One of Canada's most accomplished authorities on land use policy and a Full Member of the Washington, DC-based Urban Land Institute (ULI) since the mid-1980s, in 2013 Bob was appointed as ULI Toronto's inaugural Executive Director.
Prior to founding R. E. Millward & Associates in 1997, Bob was Commissioner of Planning and Development for the City of Toronto from 1987 to 1996, in which capacity he was actively involved in all aspects of policy formulation, project management and economic development in Toronto. During his term as Commissioner, Bob was the City of Toronto's chief strategist and negotiator, successfully dealing with city building issues at the conceptual, administrative, political and technical levels in conjunction with major development projects such as BCE (now Brookfield) Place, the CBC Centre, the Metro Toronto Convention Centre and the Air Canada Centre, to name a few.
Bob also served as Director of the Central Core and Waterfront Division of the former Toronto Planning & Development Department and Director of Planning for the Toronto Housing Department. A native son of upstate New York, prior to relocating to Toronto in the late 1970s, Bob was Director of Planning for Staten Island, NYC and held other positions in New York City's Department of Planning and Development.
A long-time member of the Canadian Institute of Planners, in 2007 Bob was elevated to Fellow status (FCIP) — the highest honour that can be bestowed by the Institute — in recognition of his outstanding career which, in the words of the Institute, has seen achievements with "professional implications Canada-wide and beyond." Bob is also an active contributor to the Toronto Board of Trade where he is a member of the Infrastructure Committee and a past Chair of the Planning and Development Committee.
Bob holds a Masters Degree in Urban Planning from New York University and a BA from the University of Rochester, N. Y.